FurryPinas 2019 Information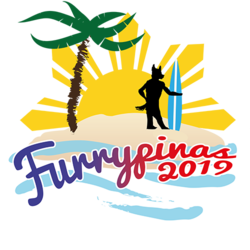 FurryPinas 2019
June 8-9, 2019
Bayanihan Center
Pasig, Metro Manila, Philippines


Furry Convention




FurryPinas is the biggest furry convention in Asia serving as the official annual hub for the furry hobby in the Philippines.

Our vision and mission for it is to make the furry hobby accessible and relatable to anyone - be it in the form of fursuiting, arts, cosplaying, music, games, toys, anime, movies, shows, literature, and anything people can imagine of! The furry content is found everywhere, in various forms of media, culture, and for all ages. To achieve the vision and mission we have, we created FurryPinas.
Registration Information
Advance Rates
PHP 300 through April 8, 2019
At-Door Rates
Both Days: PHP 300
Saturday: PHP 180
Sunday: PHP 180

Photos and Reports
Submit a link to your FurryPinas 2019 report